Sears Wish Books 1937-1975

"The 1933 Christmas Book catalog started a tradition that made the Sears Wish Book an American icon. The Sears catalog and the name Wish Book were closely linked over the years. Prior to 1933, Sears customers often affectionately referred to the large, semi-annual, general catalogs Sears issued as the "Wish Book" or "Book of Wishes." After 1933, the Wish Book name became synonymous with the annual Christmas Book catalog. In 1968, Sears made it official by renaming the Christmas Book catalog The Wish Book." -from the SearsArchives website

We'll concentrate and the guitars and amps that were offered in the yearly holiday catalog, but if you'd like to check out complete catalogs (and I KNOW you do), head over to WishBookWeb for full Christmas catalogs from Sears, JC Penneys, Montgomery Ward, FAO Schwarz and more!





1959. Cowboys, Kentucky Blues, and electrics, oh my! Also note the 'Water Skiers' design ukulele offered.





1962. A classic ad for what would become one of Sears biggest-selling guitars ever, the 'ampincase' 1448.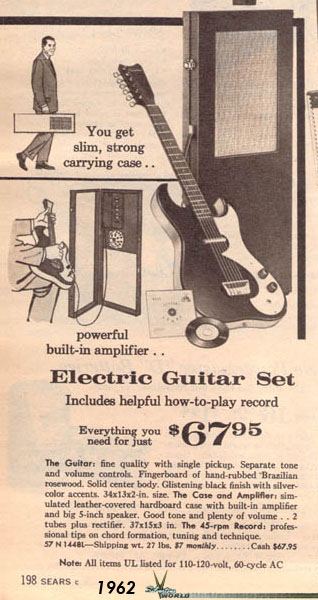 1963. The big-selling 600 series guitar featured this year is the 621. The numbers is important only to place the guitar in time, as these guitars changed very little from the mid-50s to the late 60s. Sears plays up the Harmony craftsman ship in the ad copy; "Hand-detailed in 150 operations... by men who won't be hurried." Sears was also pretty proud of their box designs, featuring it in many listings, especially in the 'Wish Book' to maybe let parents know the box looked good enough to not have to wrap.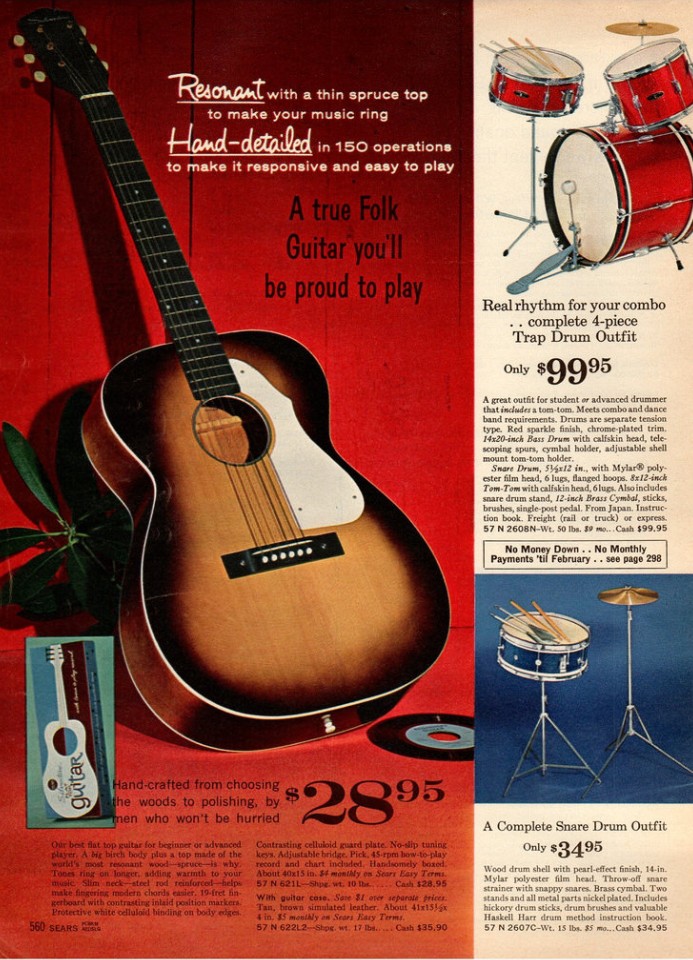 1964. The 'Folk Boom' of the late fifties and early sixties still had enough momentum for this Harmony-built Silvertone 657 classical to be the big featured guitar in the 'Wish Book' that year. The influence of the Beatles and the rest of the 'British Invasion' was about to change all of that. Along with the 657, we've got a long-neck 605 banjo, and a flattop 615.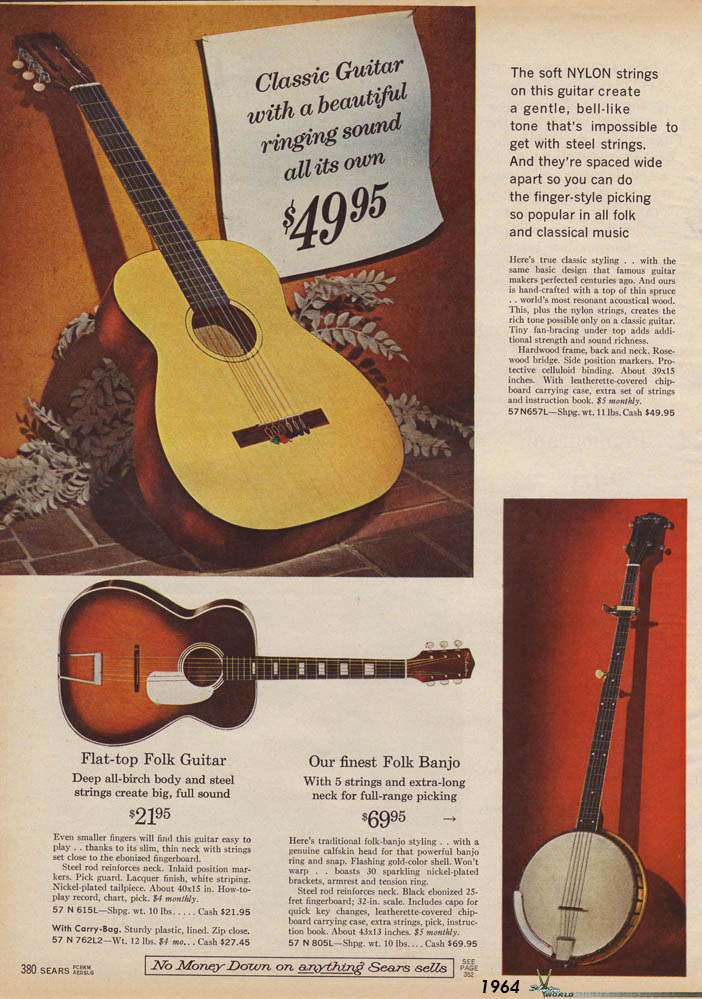 More 1964. A beautifully-illustrated listing for the 1478, the classic 1482 amp, and the oddball ElectroHarp.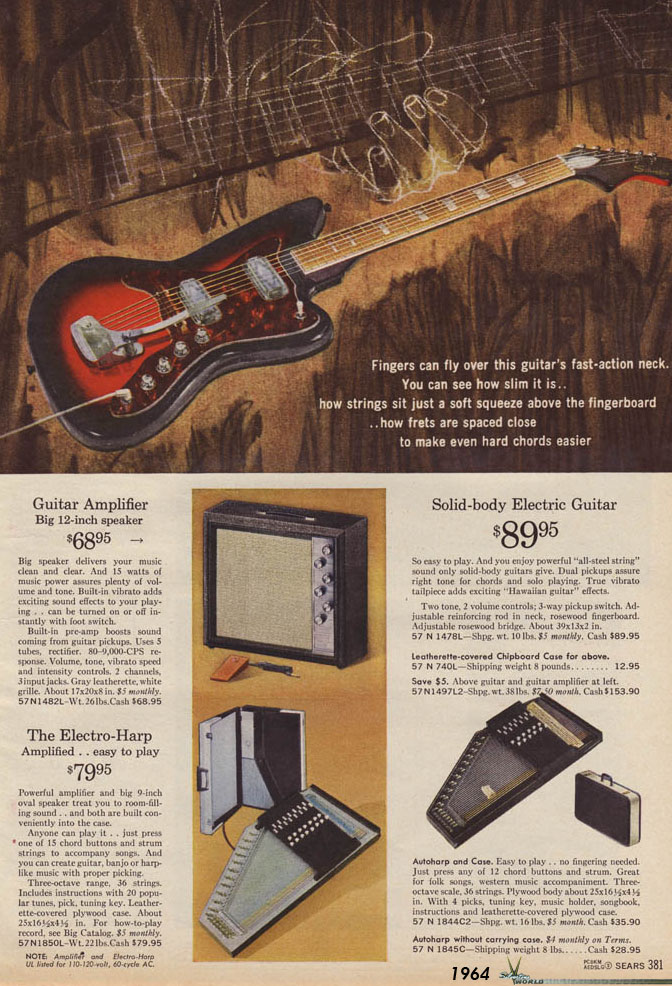 <=== Page 2 ~ Page 4 ===>





I'm still looking for Wish Book pages to fill the gaps. If you've got scans of Christmas/Wish Books from Sears for the years 1933, 1934,1935, 1936, 1938, 1939, 1941, 1948, 1949, 1950, 1951,1953, 1954, 1955, 1960, 1961, 1963, 1965, 1967, 1973 and 1974, I'd sure appreciate sending them to me. I'll even give you a free pair of Silvertone guitar picks for your trouble!





©2006-2018 SilvertoneWorld.net